Jun 25, 2021 By Miriam Seiden Category: Blueprint Negev,
Arad & JNF-USA: A love story
My romance with Israel began in 1972, fresh out of university and possessed of a burning hunger for adventure. Choosing Israel as my travel destination surprised everyone who knew me as I was (and am) a secular Jew. I sensed something big happening there. I had to see for myself.

My Jewish upbringing consisted of having matzo ball soup, gefilte fish and brisket with family on Jewish holidays. Seeing "The Ten Commandments" during childhood heavily influenced me. I sobbed relentlessly, begging my parents to explain why Pharoah hated and abused the Jewish people. I remember that even today, so many lifetimes later. I still don't understand the hatred against us. I never will.

I had no Hebrew school, no Bat Mitzvah. Most important, however, were the strong Jewish values instilled in me by my family. I am forever grateful for that roadmap as I navigate daily life.

My Israel love affair bloomed first at Kibbutz Gat in July, 1972 as a volunteer, then Kiryat Shemona ulpan with Sherut La'am volunteering as an ESL teacher. And finally Jerusalem–four years in total.

Israel was a child then and, in essence, so was I. If there had not been a serious illness in my family, then I would've made Aliyah.

Since then, my heart has remained in Israel. I visit as often as possible. In 2014, I became part of P2G Arad, a partnership program with Greater Metro West, New Jersey. My first visit to Arad was in 2015. I fell in love all over again and remain active with Arad and the Negev through the GMW Federation.

Jewish National Fund-USA 's B'Yachad magazine arrived in my mailbox not long ago. When I read about the significant JNF-USA projects in Israel, and only Israel, I immediately contacted the New York office to get involved. One day later, Celine Leeds called me and a week later, we met. I went to my first National Conference two years ago and was impressed by the caliber of the people and the programs.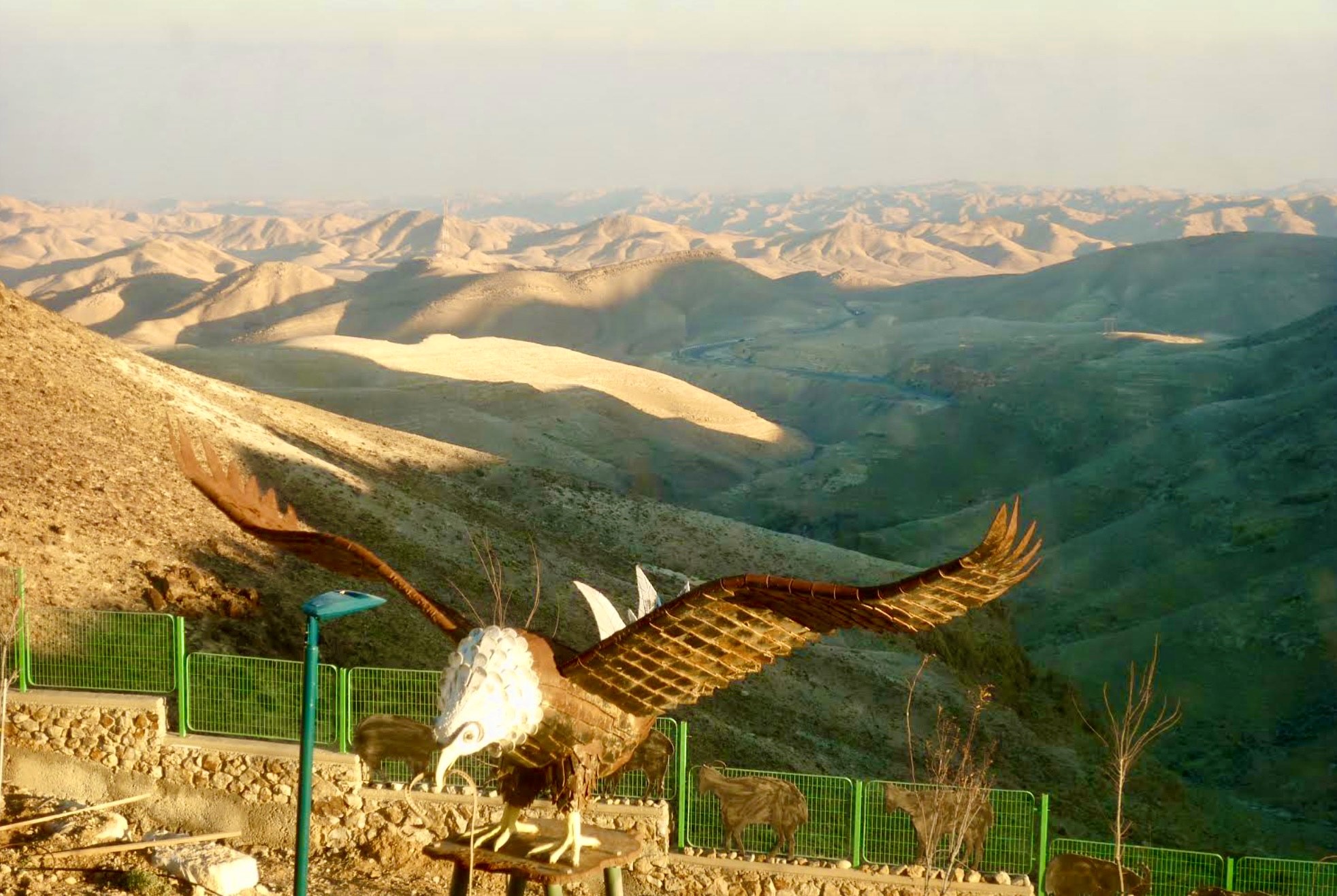 I joined the
JNF-USA Arad Task Force
. I love this JNF-USA family of like-minded individuals. This is my tribe. I can't wait to go back to Israel with JNF-USA and, especially to Arad, where amazing things are happening.
Why the JNF-USA Arad Task Force? The task force is smart, active, and seriously involved with creating projects in Arad. The Arad residents are energetic, warm, welcoming people, pragmatic yet idealistic, committed and persevering. The atmosphere of the surrounding desert provides a profound silence, allowing one to think undisturbed. The clear sky seems almost close enough to touch. The expansive views make one feel expansive and open. Here, the pioneer spirit is still alive. Arad is magical with its indescribable beauty and potential.
Ben Gurion once said "The future of Israel lies in the Negev." If only he could see it now!
Arad was born in 1962 by kibbutzniks and moshavniks looking for a better life. It's time was a bit early. Clearly, Arad's time is now and I am thrilled to be part of it!

Author, Miriam Seiden, is a member of Jewish National Fund-USA's Arad Task Force. To become involved in a JNF-USA task force, click here.