Jun 18, 2021 By Yael Levontin Category: Education,
Gratitude for JNF-USA gifting tablets so families in need could connect during pandemic
Anyone who has ever had children will tell you parenting is never easy. Parenting through a pandemic is close to impossible. My usual set of rules didn't just walk out the door, they dove head first into the pavement as fast as you can say, "Mommy, I have a Zoom class..."

Oh, the dreaded Zoom classes. Zoom classes had to be one of the worst experiences of my life.

Picture this: four kids in school -- each on their own screen, each oblivious to the next, each with 30 other kids and one teacher trying to make sense of what can only be considered an updated version of Lord of the Flies. In a kid-eat-kid world, there were many challenges in the "classroom" -- the student who needs to be loudest, the one who finds the hack to scribble on the screen, the one who drives the teacher to pull out their hair. These students often serve as leaders of the pack, with all others blindly following into the chaos.

Imagine a mom trying helplessly to reteach whatever material was just taught to her child while her other three schoolchildren and kindergartener all compete for her attention. Imagine a mom who truly feels her kids' school started teaching new subjects since her time in school -- since there is no way she could possibly solve these homework questions… not even if her life was hanging on the line, and at times it felt like it was.

Now imagine all of that happening without a screen. No computer or iPad at home. How, one could ask, would a mom be able to survive a world that now revolves around social distancing and Zoom classes. A world where if you don't have the screens, you have no way to connect to outside life. No friends. No classes. No life. Suddenly, a feeling of gratitude comes over me. Despite the challenges of the online classes, the juggling of multiple schedules, acting as a teacher in spite of the pandemonium of this life, this connection to the world is a lifeline for our kids and for us.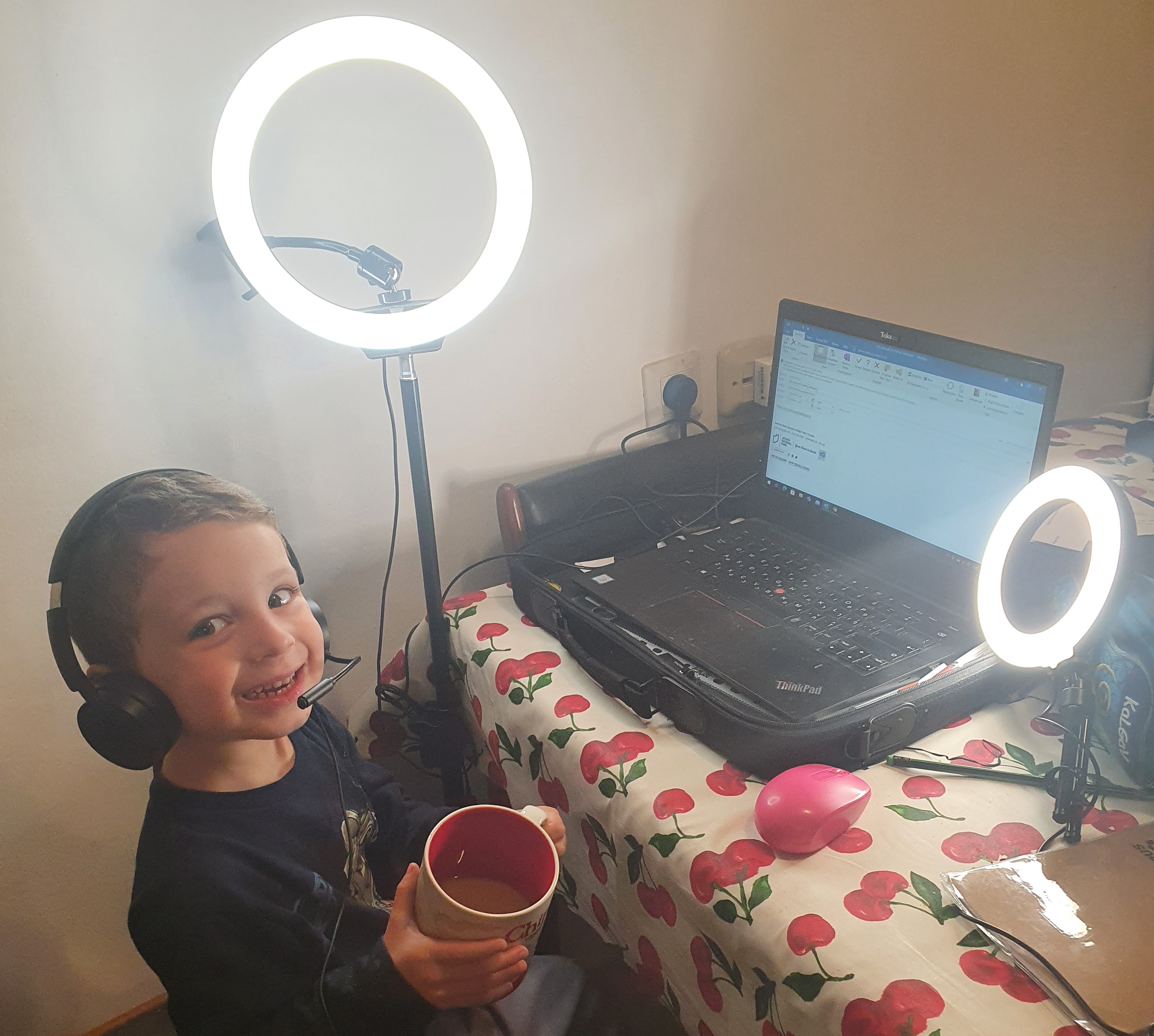 For those who didn't have access to tablets and computers, enter Jewish National Fund-USA with their bright colors and smiling, friendly faces. Enter a fresh breath of air to help those who stopped breathing for just a moment. Jewish National Fund-USA, in a matter of days, bought over 5,000 iPads for children in southern Israel with special needs who didn't have access to the world, and these devices literally opened the door to possibilities during the pandemic. Thanks to all of our supporters and partners, these kids were able to continue learning, and the moms -- well, we know they all became Zoom warriors and somehow managed to parent throughout a pandemic.

At the end of the day, this whole experience is much bigger than just you and me. The pandemic showed how people came together, how communities were no longer just the few who lived around you but grew to include people from across the ocean who cared. The pandemic brought us all together, and together we are stronger and fiercer warriors.

Author Yael Levontin is Jewish National Fund-USA's PR and Communications Manager in Israel.